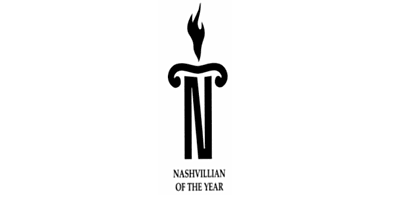 Nashville, Tennessee, February 27, 2007- Easter Seals Tennessee announces the 2007 Nashvillian of the Year recipient, Mike Curb. Before moving to Nashville 15 years ago, Curb served as the acting governor and lieutenant governor of California and is one of the most prominent figures in the entertainment industry. Mr. Curb presides over his own independent record label that has launched the careers of numerous stars. During a distinguished career spanning more than 40 years, Curb has earned multi-faceted success as a songwriter, producer and record company owner, covering a wide range of musical style. As the founder and Chairman of Curb Records, Curb's company has produced more than 250 No. 1 records and been honored by Billboard magazine as 2001 Country Music Label of the Year and Radio & Records magazine as 2005 Overall Gold Label of the Year. Curb also serves as Chairman of Word Entertainment, which is Billboard magazine's Overall Top Imprint in that genre for 2006. Curb has an honorary Doctor of Law degree from Pepperdine University in Malibu, Calif., and an honorary Doctor of Humanities degree from Belmont University. The Mike Curb College of Entertainment and Music Business, is the largest college at Belmont University as well as The Mike Curb College of Art, Media and Communication at California State University. Curb also has endowed the Curb Institute for Music at Rhodes College at Memphis, the Curb Center for Art, Enterprise, and Public Policy at Vanderbilt University, and serves on the governing board of Nashville's Fisk University. In addition to his record business, Curb serves as chair of the Mike Curb Family Foundation, which supports numerous philanthropic causes.

Since 1993, the Nashvillian of the Year award has been given to Nashville's notable leaders who best exemplify the qualities of leadership that ensure that Nashville continues to be a better place to live.

Each year past honorees select the recipients of the Nashvillian of the Year award using criteria including individual contributions to the community, philanthropic causes and business development. Past recipients include: E.W. "Bud" Wendell, Burton Hummell, General William G. Moore, Jr., Owen G. Shell, Jr., Cal Turner, Jr., Samuel H. Howard, Craig L. Leipold, Phil Bredesen, Jack Vaughn, Amy Grant, Aubrey B. Harwell, Jr., Kitty Moon Emery, Clayton McWhorter, John Seigenthaler, Judy Liff Barker, Vice Mayor Howard Gentry, Buddy Killen, Orrin Ingram and Richard Eskind.

This year's recipients will be honored at the 14th annual Nashvillian of the Year celebration on June 19, 2007 at the Gaylord Opryland Resort and Convention Center. Proceeds will benefit Easter Seals Tennessee, an organization dedicated to helping children and adults with disabilities live with greater independence.