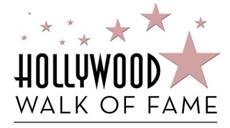 MUSIC MOGUL MIKE CURB
TO BE HONORED WITH
STAR ON THE HOLLYWOOD WALK OF FAME


WHO: Mike Curb

Honorary Mayor of Hollywood Johnny Grant
Hollywood Chamber of Commerce, President/CEO Leron Gubler
Guest speaker: Casey Kasem


WHAT: 2,341st Star on the Hollywood Walk of Fame
WHERE: 1750 N. Vine Street in front of Capitol Records
WHEN: Friday, June 29, at 11:30 a.m.


COMMENTS:
Mike Curb, California's former lieutenant governor, is one of the most prominent figures in the entertainment world and presides over his own independent record label, one of the largest in the nation, that has launched the careers of numerous stars. During a distinguished career spanning more than 40 years, Curb has earned multi-faceted success as a songwriter, producer and record company owner, covering a wide range of musical styles. As an individual, he has written more than 400 songs, produced 25 gold or platinum-selling records, and received countless music industry awards, including the prestigious Producer of the Year Award from Billboard magazine in 1972.

As the founder and Chairman of Curb Records, Curb's company has produced more than 250 No. 1 records and been honored by Billboard magazine as 2001 Country Music Label of the Year and Radio & Records magazine as 2005 Overall Gold Label of the Year.

Starting as a student at Grant High School in California's San Fernando Valley in the late 1950s, Curb began performing with his own bands and formed a vocal group, the Mike Curb Congregation. In later years, the group achieved worldwide success with many albums including "Burning Bridges," "Put Your Hand in the Hand," and "Softly Whispering I Love You." The Congregation also was seen on national television every week on the Glen Campbell variety show on CBS, and recorded No. 1 hit records including "The Candy Man" with Sammy Davis Jr. and "All for the Love of Sunshine" with Hank Williams Jr., the singer's first No. 1 single, which also was co-written by Curb. During his long career, Curb's own writing credits include songs for Roy Orbison, Sammy Davis Jr., Hank Williams Jr., The Osmond Brothers, Donny & Marie Osmond, Freddie Jackson, Irene Cara, Bobby Vinton, Andy Williams, Wayne Newton, Anne Murray, Al Martino, Steve Lawrence and Eydie Gorme, Mae West, The Crickets, The Hondells, The Ventures, Steve Holy, Eddy Arnold, T.G. Sheppard and Solomon Burke. Particular Curb writing highlights include "It Was a Good Time" (a signature song for Liza Minnelli) and the theme song for Dick Clark's "American Bandstand" show.

Curb has also composed or supervised music for more than 50 motion picture soundtracks in films featuring Frank Sinatra, Jimmy Stewart, George C. Scott, Jack Nicholson, John Cassavetes, Ernest Borgnine, Mickey Rooney, Ryan O'Neal, Bette Davis, Jennifer Lopez, Gwyneth Paltrow, Mike Myers, Cliff Robertson, George Kennedy and others. On the day of the star induction, Curb Records will release the soundtrack for the Universal Studios film "Evan Almighty," which is currently the number one box office hit in the nation. The soundtrack features artists: LeAnn Rimes, Stone Temple Pilots, ZZ Top, John Fogerty, Creedence Clearwater, Jo Dee Messina and many others.

In the 1960s, Curb's record label became an important part of the West Coast rock 'n' roll music scene, releasing early recordings by such artists as The Arrows (featuring Davie Allan), The Stone Ponies (featuring Linda Ronstadt), and The Electric Flag (featuring Mike Bloomfield and Buddy Miles). In 1969, Curb merged his company with MGM Records and became president of the MGM Co. He boosted MGM's standing with such hits as "Spill the Wine" by Eric Burdon and War, "One Bad Apple" by The Osmonds, "Natural Man" by Lou Rawls, "The Candy Man" by Sammy Davis Jr. and the Mike Curb Congregation, "I'm Leaving It All Up to You" by Donny and Marie Osmond, and Donny Osmond's worldwide signature song "Puppy Love," which Curb also produced.

After MGM was sold in 1974, Curb went on to build Curb Records and the Curb/Warner label, which released numerous top-selling singles from the mid-to-late 1970s. Within a short time, the company had five No. 1 records on the Billboard Chart including the Four Seasons' "December 1963 (Oh What A Night)," The Bellamy Brothers' "Let Your Love Flow," Shaun Cassidy's "Da Doo Ron Ron," Exile's "Kiss You All Over," and Debby Boone's "You Light Up My Life" (the biggest selling record of the decade).

In November 1978, Curb was elected California's lieutenant governor, the same year that Democrat Jerry Brown was elected governor. During his 1979 to 1983 term, Curb, a Republican, served as acting governor for about one year, guiding the state during disastrous floods, fires and a threatened prison guard strike.

After his stint in government, Curb returned to California and, together with then-Curb Records President Richard W. Whitehouse, went on to sign such emerging stars as Lyle Lovett, The Judds, Don and Phil Everly (The Everly Brothers), Sawyer Brown, Chris Hillman's Desert Rose Band and The Righteous Brothers. The latter gave Curb Records the platinum-selling album and single "Unchained Melody."

Meanwhile, Curb Records' successes have continued. In 1997, Curb Records was Billboard's No. 1 country label in four major categories for albums and singles, and the No. 1 country label, according to Nielsen SoundScan. Among the label's top hits was "How Do I Live" by LeAnn Rimes, which was co-produced by Curb and written by fellow California State alum Diane Warren. The song earned Curb a Billboard award for the longest-running record in the history of the Billboard pop chart. He also received a Billboard award for co-producing Rimes' "You Light Up My Life," the only album ever to debut No. 1 on Billboard's Pop Chart, Country Chart and Contemporary Christian Chart.

Curb's current roster of exclusive recording artists includes Wynonna Judd, Tim McGraw, LeAnn Rimes, Hank Williams Jr., The Judds, Lyle Lovett, Jo Dee Messina, Sawyer Brown, Clay Walker, Steve Holy, Hal Ketchum, Trini Triggs, Ray Stevens, Blue County, Kimberley Locke, Rodney Atkins, Michael English, Ronnie and Tyler McDowell, Kaci, Natalie Grant, Fernando Ortega, Plumb, and Selah.

In addition to his record business, Curb serves as chair of the Mike Curb Family Foundation, which supports music education and works to restore historic music industry locations. Curb also serves on governing boards of the Recording Industry Association of America (RIAA) and the Country Music Foundation (Country Music Hall of Fame). He also has been inducted into the Georgia Music Hall of Fame and the National Business Hall of Fame.